___________________________________________________________________________________________________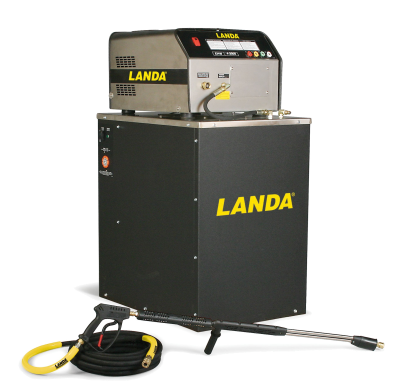 The EHW is the ideal hot water pressure washer for in-plant cleaning. It creates instant hot water without an open flame, combustible fuel or hazardous fumes so it can be installed under a stairway or even inside a closet. And the EHW's standard time delay shutdown feature automatically turns the unit off if the gun is left in shutoff mode. The operator can adjust delay from 2 to 10 minutes.
Download Info/Specs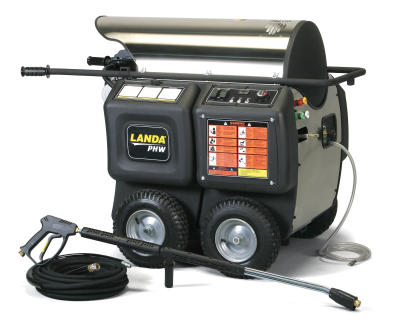 For nearly three decades, the PHW has been the flagship of the
Landa hot water pressure washer line.

Through the years the PHW has become renowned for its quality, innovation and safety:

Electric Powered / Diesel Heated

Download Info/Specs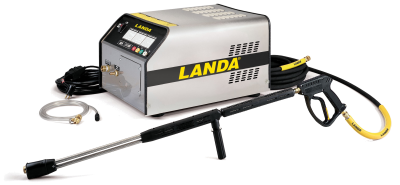 The SEA is the absolute top-of-the-line stationary, cold water pressure washer on the market today. The SEA features Landa belt-drive pump with U-seals for indoor cleaning applications, from food processing to warehouse cleaning. It is available with optional LanCom wireless remote.
Download Info/Specs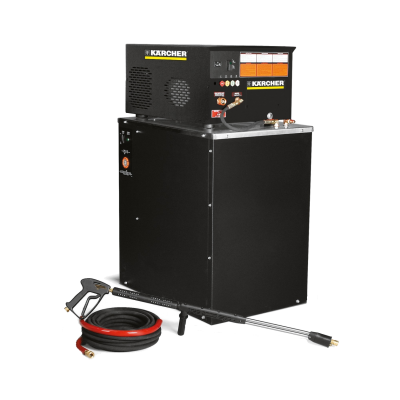 4.0/30 E EC : 1.109-076.0
This Kärcher all-electric hot water pressure washer utilizes hot-water tank technology to deliver hot water on demand - ideal for indoor cleaning. Water is heated by flowing through a coil inside an 80-gallon water tank. Nine 4500 W heating elements generate 138,000 BTU to produce hot water of up to 180°F. This model is ETL certified.