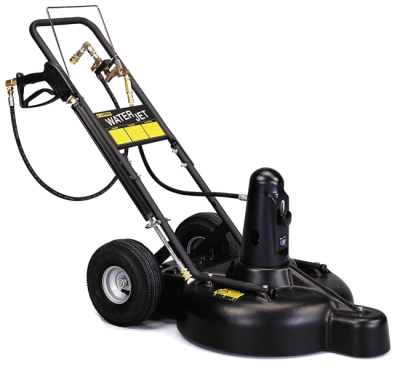 Water Jet is the Mercedes-Benz of the surface cleaning market. It handles easier, cleans faster and holds up better under the toughest conditions.
The Water Jet's spray bar spins at 2,000 RPM and can be adjusted to blast concrete but not dig up asphalt or wood. The rotating bar and shaft are made of stainless steel with sealed precision guide bearings for low maintenance and a long life.
A holster-mounted trigger gun and insulated wand make for convenient spot cleaning in hard-to-reach places.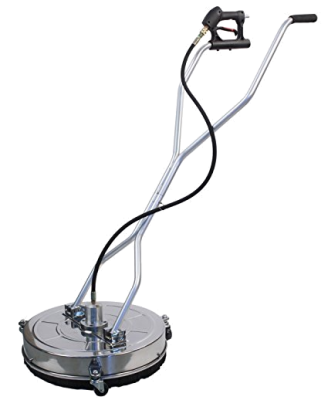 21" Stainless Steel
Minimum Requirements: 2000 PSI at 3 GPM
Maximum Requirements: 4000 PSI at 8 GPM
Maximum Temperature: 212 °F
Two (2) 2.0 Nozzles for Dual Rotor Arm
Three (3) Non Marking Caster Rubber Wheels
Shipping Dimensions and Weights:
21" Model: (37" x 25" x 12"); 31 lbs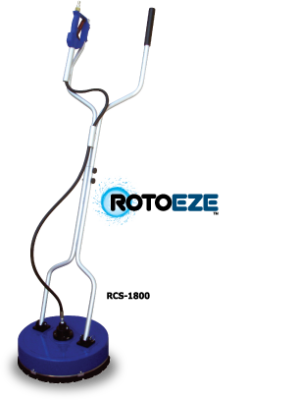 CALL FOR FREE SHIPPING
EZ pull trigger gun minimizes operator fatigue
Cartridge style double bearing assembly for easy maintenance
Quick release knobs allow for easy storage and assembly
"Zero Edge" engineered spray arm maximizes cleaning path
Heavy duty double braided steel hose for hot water applications
4000PSI 8.0 GPM 200°F 17.5 lbs.


  CALL FOR FREE SHIPPING
4000 PSI
Max Temp 180°F
8.0 GPM
16' Diameter


 CALL FOR FREE SHIPPING
4000 PSI
Max Temp 180°F
8.0 GPM
20' Diameter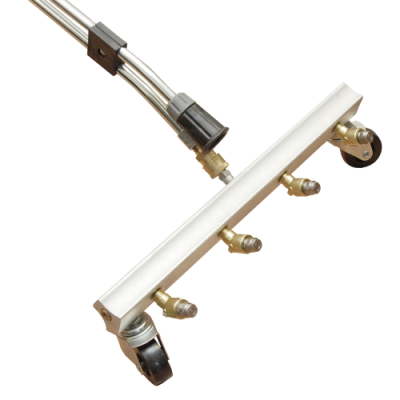 CALL FOR FREE SHIPPING
Max Pressure 4000 PSI
Max Flow 3.0 GPM
16"
Nozzles: 4
1/4" Quick-Disconnect Plug


AVAILABLE IN 12"